Welcome to our Nursery class page!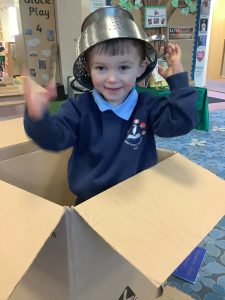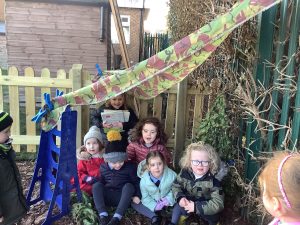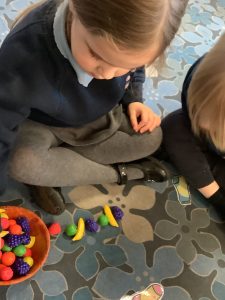 Welcome Parents / Carers to the nursery at St Bede's Primary School.
We would like to say a very big hello and welcome to all our nursery children and families, whether you are continuing or just starting your journey with us.
Thank you for entrusting your child to our care for the coming school year. This is a very special time in your child's life and we are truly honoured to be part of it. We will do our very best to make your little one's first experience of St Bede's a magical and exciting one!
We look forward to getting to know your child and developing a meaningful partnership with you this year. Please know that we are a team, working side by side to guide your child through this exciting adventure.  Please feel free to contact us at any time.  We can be contacted by phone (01642 485217) or email ([email protected]).   We will be updating our class page along with Twitter and Facebook pages regularly and look forward to receiving your feedback too!
The EYFS Team
Mrs White (Nursery Teacher)
Miss Brown (Reception Teacher) and
Mrs Whyman (EY Teaching Assistant)
Mrs Grey (EY Teaching Assistant)
Nursery Timings
AM session – 8.30am  to 11.30am
PM session – 12.15pm  to 3.15pm
30 hour children – 8.30 to 3.15
Curriculum
At St Bede's we provide a welcoming environment for children and their families to ensure all children feel included, secure and valued. We value children's interests, providing a balance of direct teaching and child-initiated activities. We support children to make links in their learning, build on what they already know and can do and celebrate achievements!
We provide a solid foundation in the seven area of learning through well planned, rich and stimulating experiences. The seven areas of learning are:
Communication and Language
Physical Development
Personal, Social and Emotional Development
Literacy
Mathematics
Understanding the World
Expressive Arts and Design
At St Bede's, we link across subjects, using a cross-curricular approach.
What do we learn in Autumn Term?
Starter project: Me & My Community
This project supports children with settling into the new rules and routines of school and encourages them to make new friends and feel confident in their class. It teaches children about being helpful, kind and thoughtful at home and at school. This project also teaches children how they are unique and special, the importance of friendship and how people in their family, school and local community are important and can help them.
Exploring Autumn
This project teaches children about the natural changes that happen during the season of autumn, including how the weather changes, why trees lose their leaves and how wild animals prepare for winter.
What are we learning about in Spring term?
Hook: Starry Night
This project explores the differences in the world at night compared to during the day. It teaches children about the importance of a good night's sleep, and helps them to discover what is happening in the world while they are sleeping, including finding out about nocturnal animals.
Dangerous Dinosaurs
This exciting project teaches children about the different animals that roamed Earth millions of years ago and how they are related to animals that live on Earth today. term?
What are we learning about in Summer term?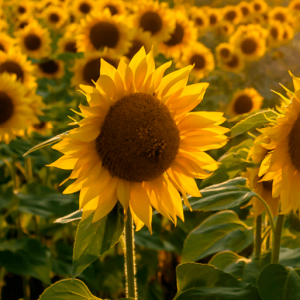 Our 'hook' into learning this half term is 'Sunshine and Sunflowers'.
This seasonal project provides opportunities for the children to engage in outdoor learning and teaches them how to care for the plants and animals in their our environment and how to stay safe in the sun
In Summer 2, we will be learning about the global community to which we belong and we will be exploring how living things, communities and climates differ around the world.
RE Topics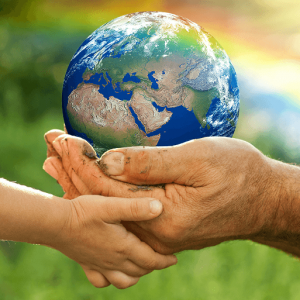 Our R.E. topics term are 'Good News', 'Friends' and 'Our World'. Through these topics we will be exploring how everyone has good news and will focus on the good news of Jesus rising from the dead at Easter time and ascending in to Heaven.
We will discuss Jesus' good friends, the disciples, and will talk about how Jesus taught us that we should love one another and we will reflect on the message of Pope Francis about taking care of our common home.
Physical Education
At St Bede's Primary School, we aim to engage, motivate and inspire children to develop a love of physical exercise and games. We recognise the benefits of a strong Physical Education curriculum and extra-curricular activity on raising children's aspirations and self-esteem. We want to develop children's experiences and enable them to achieve personal successes. We will build upon the Fundamental Skills for Early Years, with clear links between EYFS and Year 1.Our PE focus this half term will be in 'Dance' and 'Yoga'.
Our PE passport PE lessons are on a Thursday. Please could all children come dressed in their PE kits with suitable footwear on this day.
Children who will be moving to Reception in September will also take part in PE sessions on a Tuesday as part of the transition process.
PE Kit –  navy blue jogging bottoms/shorts (weather dependent), plain white t shirt, navy blue zipped hooded top and trainers. 
Phonics and Early Reading
During their time in Nursery, children learn to identify environmental and percussive sounds with teaching of rhymes and songs to enable them to begin to make the distinction between different sounds in preparation for identifying Phase 2 and 3 sounds and phonemes by the end of their time in Reception.
Please click below to see ideas on how you can help support your child's learning at home:
Uniform
Please ensure that your child's uniform is clearly labelled – including ties, shoes and PE jackets!
Water Bottles
Children should bring a clearly labelled bottle to school each day. This will be accessible to the children throughout the day.