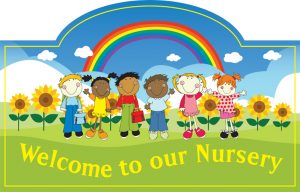 Here you can find out about what we are learning, important events and what Early Years at St Bede's is all about.
 Take a virtual tour around our setting by clicking on the link below:
Meet the Early Years Team
Early Year Foundation Stage Leader / Nursery Teacher : Mrs White
Reception Teacher: Miss Brown
Our Teaching Assistants are: Mrs Whyman & Mrs Grey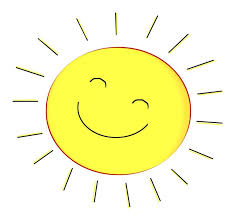 Nursery Session Times
Morning Nursery:
Drop off – 8.30am
Pick up – 11:30am
Afternoon Nursery:
Drop off – 12:15pm
Pick up – 3:15pm
30 Hours Nursery:
Drop off – 8:30am
Pick up – 3:15pm
EYFS-Collection-and-Departures-Overview
Welcome
At St Bede's Catholic Primary School, we believe in providing a secure foundation for the future learning and development for our children. Our EYFS curriculum allows children to develop interpersonal skills, build resilience and become creative thinkers. We aim to provide a fun, secure, challenging and rich educational environment that enables each individual to thrive! 
Our hope is that all our children believe in their own abilities, which will allow them to develop resilience along with becoming successful in their own school journey and beyond. 
Our curriculum is designed to follow the EYFS Statutory Framework 2021 and is further guided by the document  'Development Matters' that sets out the learning, development and assessment requirements for all children until the end of their reception year. Our committed early years practitioners deliver daily rich activities to support each child's educational development across seven areas of learning. Our philosophy of early year's education remains the same with play and well-being at the heart of everything we do.
Through quality interactions, high quality provision and rich, varied experiences we aim to:
Give each child a happy and positive start to their school life in which they can establish a solid foundation for a love of learning. 

Enable each child to develop socially, physically, intellectually and emotionally. 

Encourage children to develop independence within a secure and friendly atmosphere. 

Support children in building relationships through the development of social skills such as cooperation and sharing. 

Work alongside parents to meet each child's individual needs to ensure they reach their full potential.
We believe that education is a partnership between home and school and are always happy and willing to make the time to talk to parents.
Our Values 
At St Bede's, we are committed to creating an atmosphere of care, respect, learning and fun which radiates throughout our foundation stage. Learning through exploration and play is the main focus of our nursery day as we believe this is the best and most natural way for children to learn. Play allows children to explore, investigate, recreate and test everything they know, as well as make sense of what is new. Children are encouraged to make use of our outdoor play area to extend their play and learning in natural environments.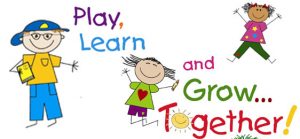 Early Years Foundation Stage (EYFS)
The EYFS is based on 4 overarching principles which shape good practice in early years settings:
A unique child
Every child is a unique.  They are consistently learning and can be resilient, capable, confident and self-assured.
Positive relationships
Children learn to be strong and independent through positive relationships.
Enabling environments
Children learn and develop well in environments where their experiences respond to their individual needs and there is a strong partnership between practitioners and yourself as a parent and/or carer.
Children learn and develop in different ways and at different rates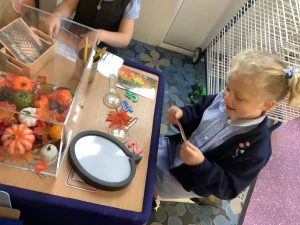 The framework covers the education and care of your child within the early years setting, including children with additional needs.
The activities and experiences that we provide for your child will underpin the skills they need to work towards the Early Learning Goals in the following 7 areas:
Prime Areas:
• Communication and language
• Physical Development
• Personal, social and emotional development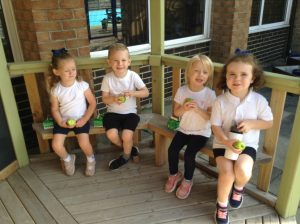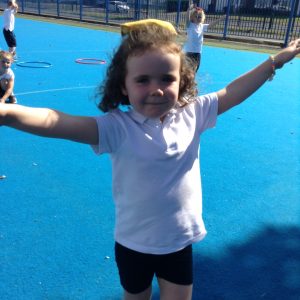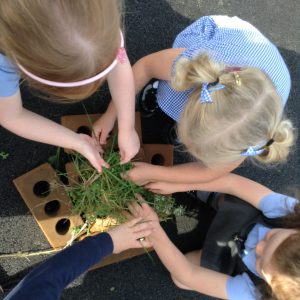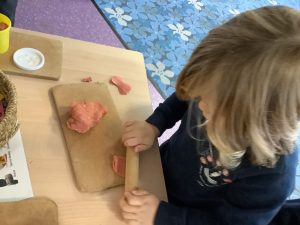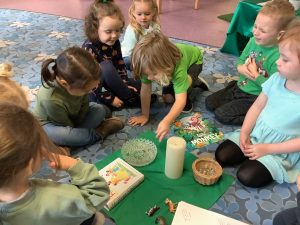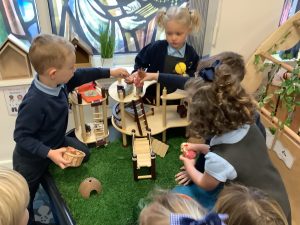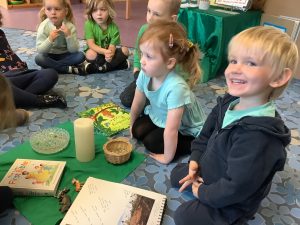 Specific Areas:
• Literacy
• Mathematics
• Understanding the World
• Expressive Art and Design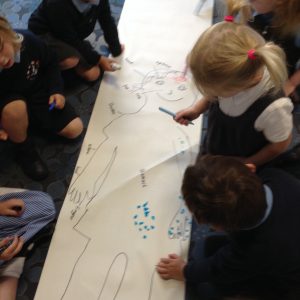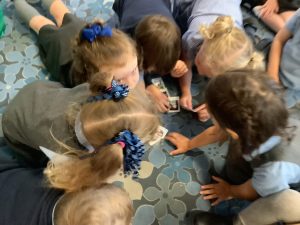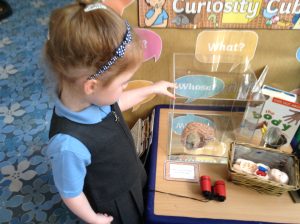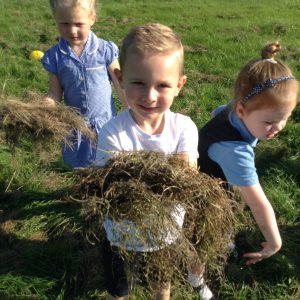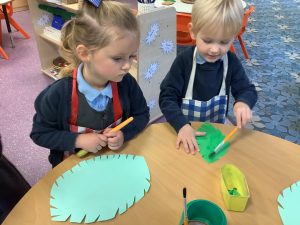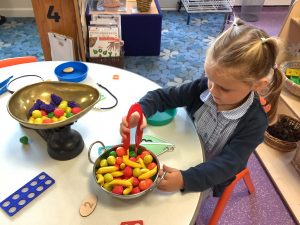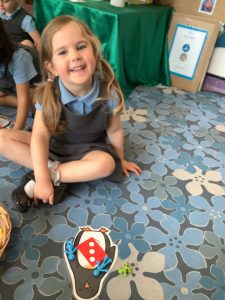 We also integrate the Characteristics of Effective Learning into all aspects of the EYFS curriculum. These are:
Playing and Exploring – engagement. This incorporates finding out and exploring. Playing with what they know and being willing to have a go.
Active Learning – motivation.  This is how involved the child is, how well they concentrate, keep trying and how they enjoy achieving what they set out to do.
Creating and Thinking Critically – thinking.  Do they have their own ideas, how they make links with their learning and choose ways to do things.
Our curriculum underpins the aims of our whole school 'Curriculum drivers and vision policy' which is driven by the following aims:
To develop a love for learning

To discover a sense of self

To demonstrate awe and wonder

To believe and achieve
The EYFS curriculum in our setting is delivered through a balance of adult led and child led learning. It incorporates everything we want the children to experience, learn and be able to do. Meeting all the requirements of the educational programmes in the statutory framework for the Early Years Foundation Stage (EYFS) and the flexibility to allow us to respond quickly to children's new interests and/or needs.
Click on the link below to see our EYFS Philosophy
Preparing for Nursery
Please read about ways to help prepare your child for Nursery in the link below:

What to expect, when?
Please find the "What to expect, when?" document in the link below for guidance to your child's learning and development in the Early Years Foundation Stage. The document includes information about your child's next steps and ideas of how you can support them in each area of learning.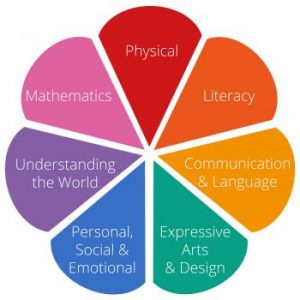 Curriculum Information
Throughout their time in EYFS, your child will partake in an ambitious curriculum which is designed in a sequential way to ensure progress towards our end of year curricular goals. See below.
St Bede's EYFS Curricular goals
Learning and Progression
How can we teach, support and work with young children if we don't understand their development and how they learn best?
The process of observation, assessment and planning is fundamental to our teaching and learning and is literally about watching each of the children grow physically, cognitively, linguistically, emotionally and socially during the most sensitive period of their lives.
We use the progress model below as one of the ways in which we guide your child's learning although we recognise that children very rarely learn in a linear fashion.
By including it on this page, we hope that this will give you a brief overview of how children learn and develop in the EYFS, or expectations and of what informs 'next steps' in learning.
Our Early Years Foundation Stage Progress Model
The school day
Each day your child will access a range of teacher led activities such as phonics, maths and/or literacy. They will also have opportunity to learn through play indoors and outdoors.
Below is a broad overview of what we are learning each half term, this is flexible due to the nature of the EYFS and to allow us to follow the children's interests.
Your child will be learning skills, acquiring new knowledge and demonstrating their understanding through the 7 areas of learning and development. All areas are interconnected.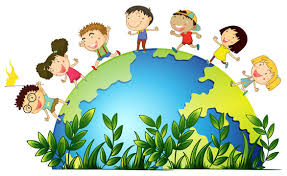 Long Term Planning (Suggested themes & 'Hooks')
Plans remain flexible due to the nature of the EYFS and are based on the individual cohorts needs. All themes are built around children's interests and are used as a 'hook' in to learning.
Phonics_-Phase-1-termly-overview
Medium Term Planning
Phonics
In Nursery, phonics activities concentrate on developing children's speaking and listening skills which lays the foundations for the later phonics work. The emphasis of our phonics work is to get children attuned to the sounds around them and ready to begin developing oral blending and segmenting skills. In Nursery we plan phonics activities around:
Environmental sounds
Instrumental sounds
Body Percussion
Rhythm and rhyme
Alliteration
Voice sounds
Oral Blending and segmenting.
In the summer term, we begin to introduce our pupils to letter sounds. As a school we follow Little Wandl Letters & Sounds.
Parents Phonics Meeting (Little Wandl)
Supporting Phonics at home:
In Phonics children learn the skills needed to read and write successfully and get the opportunity to apply their learnt skills.
Phase-1-Phonics-for-Parents-Home-Learning-Ideas
Literacy
In Nursery our Literacy planning we develop quality interactions and imagination though high quality provision and oral story telling. This lead to improvements in many areas of learning; communication and language, social skills, creativity, literacy and more.
At St Bede's, children are taught to decode, comprehend  and read for pleasure through engaging texts and a variety of reading experiences  as part of the Literacy lesson.
Other Literacy activities may also include gross and fine motor activities which all facilitate early mark making and writing processes (Dough Disco, Squiggle While You Wiggle).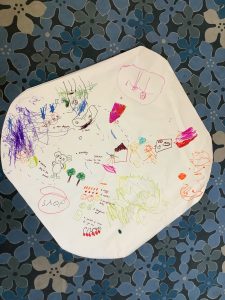 Writing-in-Early-Years-Parent-Workshop-PowerPoint
Maths
As a school we use White Rose Maths. In Nursery, our numeracy approaches aim to develop number skills and improve young children's knowledge and understanding of early mathematical concepts and language. Activities in this area might be structured, for example through programmes designed to develop children's 'number sense' (their developing understanding of quantity and number), or more informal, for example, using mathematical games, songs, or pretend activities involving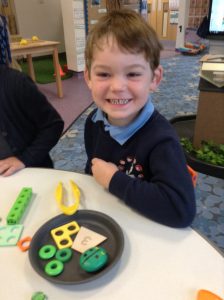 Maths Progression Documents
Cardinality and Counting: m-n-cc-website-version
Comparison: m-n-comparison-website-version
Composition : m-n-composition-website-version
Measures: m-ssm-measures-website-version
Patterns: m-ssm-patterns-website-version
Shape: m-ssm-shape-and-space-website-version
Supporting Number at home:
https://www.topmarks.co.uk/Search.aspx?Subject=16
Number recognition games can be very exciting for your child and free too!
Reading numbers on doors, car registration plates, on letters, on clocks, on calendars. Going on number hunts around the house or garden area are great fun!
Counting games can be done whenever and wherever. Whilst waiting in cues, whilst out shopping, whilst sitting in the car or even at meal times.
(see below for more ideas)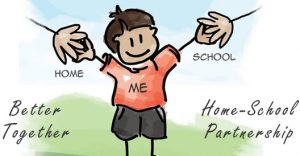 Understanding of the World
This area of learning involves guiding children to make sense of their physical world and their community through opportunities to explore, observe and find out about people, places, technology and the environment. We firmly believe that our flexible, experience based curriculum reflects our diverse and ever-changing community and provides pupils with opportunities to learn about their own heritage alongside developing their understanding of other cultures and religions. Children are given opportunities to solve problems, investigate, make decisions and experiment. They learn about living things, their environment, the world around them and the people who are important in their lives. Children are also given opportunities to develop computing skills and to work with and use modern technology.
At St Bede's we understand that the frequency and range of children's personal experiences increases their knowledge and sense of the world around them. For this reason, our pupils experience high quality educational visits linked to areas of interest and topics of study wherever possible throughout the year. Pupils also have the opportunities to meet important members of society and throughout the year a number of visitors are invited into school to deepen pupils understanding of communities and culture.
Pupils at St Bede's have regular opportunities to listen to a broad selection of stories, non-fiction, rhymes and poems that foster their understanding of our culturally, socially, technologically and ecologically diverse world. As well as building important knowledge, this extends their familiarity with words that support understanding across domains. Enriching and widening children's vocabulary to later support reading comprehension
Our extensive grounds and forest school provide a wealth of opportunities for children to discover, explore and extend their natural talents. Here children learn first-hand about the riches of the natural environment whilst developing important life skills such as team work, problem solving and resilience.
Religious Education
Pupils in St Bede's take part in the whole school Religious Education sessions, class liturgies and whole school worship and celebration throughout the week. During these time pupils are explicitly taught about our own faith, important religious festivals, catholic social teaching and a range of religions around the world. We use the Come and See and Life to the Full Religious Education Syllabus along with Development Matters (2021) to deliver a rich and diverse RE curriculum which enables our pupils to;
Encounter religions and other world views through books, times, places and objects
Meet special people and visit a place of worship.
Develop their appreciation of and wonder at the natural world.
Form an appreciation and value of human beings, enabling them to recognise and encounter diversity
Express their own ideas and insights around questions of beliefs and meaning;
Investigate and response to important questions for individuals and the wider community
Expressive Arts and Design
At St Bede's we recognise that the development of children's artistic and cultural awareness supports their imagination and creativity. It is important that children have regular opportunities to engage with the arts, enabling them to explore and play with a wide range of media and materials. The quality and variety of what children see, hear and participate in is crucial for developing their understanding, self-expression, vocabulary and ability to communicate through the arts. The frequency, repetition and depth of their experiences are fundamental to their progress in interpreting and appreciating what they hear, respond to and observe.
We provide opportunities for all children to explore and share their thoughts, ideas and feelings through a variety of art, design, technology, music, drama. movement, dance and imaginative play activities. Children are given opportunities to make paintings, drawings, collages, models and use musical instruments. Children also learn new songs and rhymes and enjoy singing them with each other. Through various times during the year children are given the opportunity to participate in school performances and assemblies.
Working with Parents
Working in partnership with parents is key to our approach; we encourage parent involvement, beginning with home visits and/or settling in sessions. Once your child attends our setting we update parents regularly using Tapestry, Twitter and Parent Mail. Tapestry is a secure online Learning Journal to record photos, observations and comments, in line with the Early Years Foundation Stage curriculum, to build up a record of your child's experiences during their time with us.
We also invite parents into school regularly to a class assemblies, stay and play sessions, liturgies and to consolidate and share our learning.
Parent Observations in Nursery
In Nursery, we get as excited as you do watching your child grow and develop, and we would like to celebrate all their achievements – whether they happen at school or at home with you. We would love to hear from you about the things your child enjoys or achieves. It helps us to create a 'well-rounded' picture of who your child really is. Please click on the links below: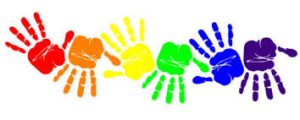 30 Hour Application Provision – Process for Families
The Government have announced that working parents can now apply for 30 hours free childcare for 3 and 4 year olds.
To apply please go to https://www.gov.uk/sign-in-childcare-account  or https://www.childcarechoices.gov.uk/
If you are eligible for a 30 hours free childcare place for 3 and 4 year olds, please provide us with your eligibility code and your National Insurance Number so that we can verify your eligibility and arrange your free childcare place. For those who don't qualify for free 30 hour provision, there is still the option of paid provision. If you are interested or would like further information, then please contact the school office on 01642 485217.
Parent Reminders
Please remember that the morning session starts at 8.30am and registration closes at 8.45am. The afternoon session begins at 12.15pm and closes at 12.30pm. In circumstances where you arrive later than this you will be required to register your child at the school office. Being prompt for school allows children to settle better and engage in their morning tasks such as; finding coat pegs, self registration and fine motor activities.
The children have a choice of fruit and milk or water for their daily snack.
Your children will spend a considerable amount of time engaging in the continuous provision and may get messy please bare this in mind and send a change of spare clothes. We also ask that you send a pair of wellies to school with your child, as we are out in all weathers.
Key Information
Your child will bring home a book from our lending library every Monday. Please share this book with your child, discussing pictures and encouraging them to join in. Books should be returned the following Monday ready for swapping.
PE will take place every Wednesday. Please make sure your child comes to school in their PE kit on those days. This consists of trainers and a navy tracksuit with a white t shirt. PE lessons will be outside as much as possible.
Reminder about school uniform: Plain stud earrings are allowed but please avoid your child wearing earrings on a Friday as they must be taken out for PE.
Please ensure your child has a spare set of clothes, waterproofs and wellies, bookbag and water bottle in school every day.
Clothing: Please make sure all of your child's clothes and shoes are clearly labelled with their name to avoid anything going missing.
Water Bottles: Please send your child with a water bottle to use in class, clearly marked with their name (water only please).The water bottles will be sent home every day so that they can be cleaned and refilled ready for the following day.
Physical Development and Independence: Please encourage your child to develop their independence when getting dressed, putting on and taking off their coat, hat and gloves etc.
Support your child's development at home…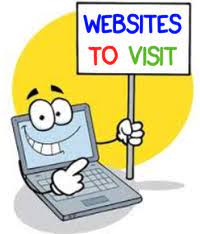 You may like to check out the EYFS websites below for more ideas on how you can help support your child's learning:
White Rose Math White Rose Maths Team has prepared a series of five maths lessons for each year group from Year 1-8. Every lesson comes with a short video showing you clearly and simply how to help your child to complete the activity successfully.
Active Learn: Read online Bug Club Books and visit the Math Factor.
Numberblocks:  Sing along and learn all about numbers with the Numberblocks!
Topmarks have games for maths Topmarks
Alphablocks:  Watch as the letters of the alphabet tell stories and make words using Letters and sounds is a great website for phonics games and extra information about phonics Letters and sounds
APPs for EYFS
Support Number:
https://www.topmarks.co.uk/Search.aspx?Subject=16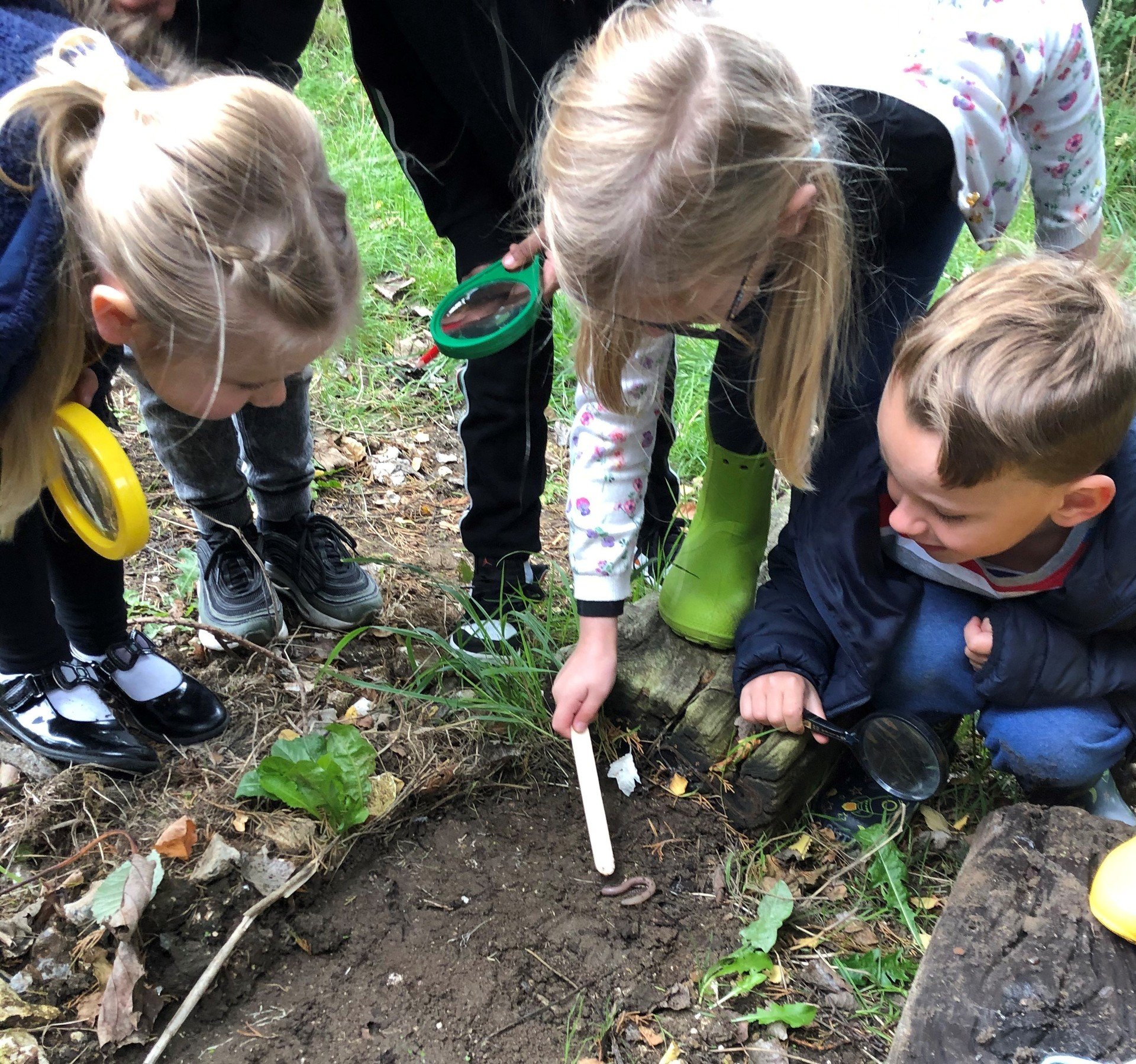 Downloads
If you would like to see more of what we have to offer your child, please do not hesitate to contact us.
You can email us on – [email protected] or contact the school on 01642 485217.
Please don't hesitate to speak to any member of our team if you have any concerns/queries.