Global Learning

What is Global Learning?

Global learning is about developing an understanding of our interdependence with other people and the planet, both globally and locally.  Essentially to see that by sharing a common home, we all depend on each other.

It is also about appreciating that the actions we take today have the potential to have an impact both now and for future generations to come.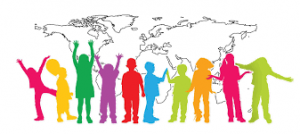 Our Aims

At St Bede's Catholic Primary school we are fully committed to ensuring all our children have the opportunity to learn about the world around them and develop the knowledge and skills to make informed judgements on a number of important global issues.

Our approach to global learning will encourage awareness and critical thinking about important global issues such as poverty, climate change, religious and cultural differences, world trade and politics.

The aim is for our children to look at the immediate world around them and the world beyond them. To understand and to want to take action on local and global issues. To look outside their immediate surroundings and to think beyond themselves in order to work for a just and sustainable world.

Over the coming months, we will be reviewing our existing learning provision and looking for new and exciting opportunities to further integrate global learning into our curriculum.

Our commitment to global learning and change is rooted in two worldwide programmes for change:

 Laudato Si' – led by Pope Francis and the Church in Rome.
Agenda 30 – a United Nations led initiative working for sustainable global change.

Both programmes were launched at the same time in 2015.

Laudato Si'

https://s3.amazonaws.com/CAFOD-main-website-films/Laudato_Si_Primary_Animation.mp4

"Everything is connected.  Concern for the environment thus needs to be joined to a sincere love for our fellow human beings and an unwavering commitment to resolving the problems of society." 

Pope Francis, Laudato Si' 2015.

In 2015, Pope Francis wrote an open letter to everyone on the planet urging us to take better care of our common home, the Earth.  There is an acknowledgement that this needs to be done together as nations, as companies and as individuals, by campaigning for changes in governments and other powerful structures as well as making changes in our own lives.

The Earth is God's gift to us, he says, but some of us are consuming and wasting as if the Earth's resources will last forever.  A completely new model of human progress is needed.  Pope Francis calls for us to work together to create a better world for future generations and asks us to make the necessary changes in our lives in order to take care of, and respect and value our common home.

Agenda 2030: 'The Sustainable Development Goals'

Agenda 2030 is a United Nations led programme to set out 17 Sustainable Development Goals (SDGs).  These goals aim to end extreme poverty, reduce inequality and protect the planet in a sustainable way.

It is universal in scope – it applies to every country and every person in the world.  It commits all countries everywhere to work towards sustainable development at all times.  It also makes the promise to leave no one behind by reaching out to all people in need.

Everyone working on the goals must work on all of them, not just one or two because they are also interconnected and cannot be divided.

Global Learning at St Bede's
At St Bede's we always look to encourage our children to find out as much as possible about the world around them.
We strive to educate and inform our children so that they are equipped with the knowledge they need to face the challenges of the future in order that they can become global citizens.
We are currently working towards embedding global learning successfully across all of our school curriculum and ensuring that it is a strong strand that runs across the teaching and learning. We aim to equip all of our children with the skills, knowledge and attitudes that will enable them to succeed in today's society.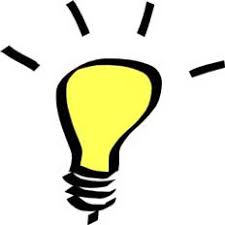 Global Learning and Critical Thinking
Critical thinking is an essential skill for children to develop, to enable them to be able to form their opinions on world issues. Global learning enables children to think, question and debate critically about the issues that face them both locally and nationally currently, therefore, enabling children to contribute to today's world and shape the world for the future.
Empowering children to take a stand on injustices around the world is a powerful tool to equip children to have. This allows our pupils to be empowered and make the changes they would like to see in the world.
Please click on the links below to view our Global learning policy, statement of intent and/ or curriculum.
Global Statement of Intent 2021-2022
Global Learning Whole School 2021-2022