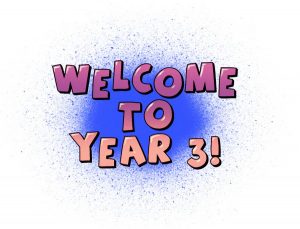 Meet the Year 3 Team
Our teacher is Mrs Alderton
Our teaching assistant is Ms Nevison & Miss Lyne
Physical Education
Y3 will have PE on Mondays and Wednesdays. PE kit is a white T-shirt with blue shorts or jogging bottoms and a blue sweatshirt or hooded top. Often our PE lessons take part outside, so please make sure that you have suitable clothing. This term we will be focusing on Dance and Football.
Curriculum
At St Bede's, we link across subjects, using a cross-curricular approach.
Our theme this half term is Emperors and Empires and is History skilled based.
In the Emperors and Empires project, your child will learn about the growth and decline of the Roman Republic and the Roman Empire. They will discover the absolute power of the Roman emperors and study the hierarchies of Roman society and the Roman army. They will study the first invasions of Britain in 55 and 54 BC and the Roman conquest of Britain in AD 43.
 They will learn about Boudicca's rebellion, Hadrian's Wall and the Romanisation of Britain, including how Christianity came to Britain and investigate the legacy of Roman Britain in their local area.
If there is information not included here, please feel free to contact us.
The Year 3 Team