Dear Parents/Guardians
Welcome to Year 6.
We know how exciting and also nerve-racking the last year in Primary School can be for both you and your child, so we want to support you in every way we can.
Meet the Year 6 team
Teachers – Miss Walker and Mrs Trenholm (previously Miss Ellis)
Assistant – Mrs Atkinson
Please find our plan for the year medium term plan Year 6
Our theme this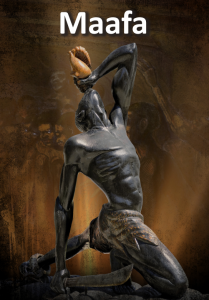 term is Maafa. 
In the Maafa project, your child will learn about Africa today and the ancient kingdoms that thrived on the continent for thousands of years.
They will learn about the origins of the transatlantic slave trade in the 15th century and Britain's involvement from the time of Elizabeth I, when John Hawkins became the first British slave trader. Your child will understand the structure of the transatlantic slave trade and the consequences of enslavement for enslaved people. They will also discover how the people of Britain benefited from the money and goods produced by the slave trade. They will learn about the causes and consequences of the abolition of slavery in the 19th century, the worldwide African diaspora and the European colonisation in Africa. They will explore the lives and actions of black people in 20th century Britain. They will understand how the Race Relations Act of 1965 became the first piece of British legislation to tackle racial discrimination and know that the Equality Act 2010 provides people with protection against racism and other forms of discrimination, today. Your child will also explore the lives of black people who have made significant contributions to Britain and will celebrate black culture in Britain today.
PE
PE lessons will be outside as much as possible. Y6 will have PE on Mondays and Tuesdays. Please make sure you arrive on these days in full PE kit.
Reminder about school uniform: Plain stud earrings are allowed but please avoid wearing earrings on Mondays and Tuesdays as they must be taken out for PE.
Reading information
In Year Six, we encourage independent readers and the expectation is that pupils read every day. It is your child's responsibility to choose either a book from home or the classroom to have in school. We recommend that they choose a variety of genre. Reading Records should be brought to school daily.
https://www.booksfortopics.com/year-6 – Have a look at this website which recommends 50 books to read in Year Six. All children have logins for Reading Plus with access to a wide variety of quality texts, fiction and non-fiction.
Homework
Homework is set on a Thursday and will need to be completed by the following Thursday. Along with the set homework tasks and reading (books and on-line Reading Plus), all children are expected to be practising timetables through TT Rockstars and spellings.
If there is information not included here, please feel free to contact us.
The Year 6 Team