Welcome to our Reception class page! Here you can find out about what we are learning, important events and what Early Years at St Bede's is all about.
Meet the Early Years Team
Early Year Foundation Stage Leader: Mrs Gribbon
Reception Teacher: Miss Brown
Our Teaching Assistants are: Mrs Nevison & Miss Jowsey
Overview
At St Bede's we provide a welcoming environment for children and their families to ensure all children feel included, secure and valued. We value children's interests, providing a balance of direct teaching and child-initiated activities. We support children to make links in their learning, build on what they already know and can do and celebrate achievements!
We provide a solid foundation in the seven area of learning through well planned, rich and stimulating experiences. The seven areas of learning are:
Communication and Language
Physical Development
Personal, Social and Emotional Development
Literacy
Mathematics
Understanding the World
Expressive Arts and Design
The link below will take you to an overview of our long-term plan for 2020-2021. Please note that the planning is subject to change due to the interests of our cohort.
Information
PE
PE lessons will be outside as much as possible. Reception will have PE every Tuesday and Friday. Please send your child to school on these day in full PE kit.
Reminder about school uniform: Plain stud earrings are allowed but please avoid your child wearing earrings on a Friday as they must be taken out for PE.
Water Bottles
Please send your child with a water bottle to use in class, clearly marked with their name (water only please). The water bottles will be sent home every day so that they can be cleaned and refilled ready for the following day.
Medium Term Plans
Reception Autumn Term Medium Plan 2020
Reception Spring Term Medium Plan 2021
Reception Medium Term Summer Plan 2021
Winter learning in Reception
Spring 2021 
This half term we have been discovering and learning about the Winter season. The children have expressed their feelings and ideas about Winter through poetry writing. The children have also loved creating their own polar bear painting using handprints.
The children have taken part in the Big Garden Bird Watch this week. We had a very exciting visit in our outdoor area, a magnificent, male pheasant. We talked about the beautiful colours we could see and the food he likes to eat.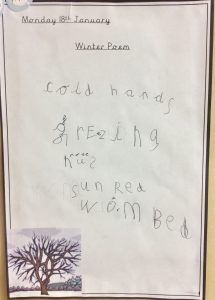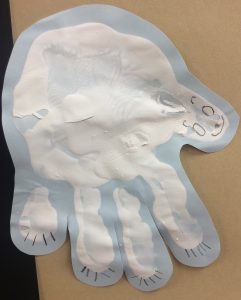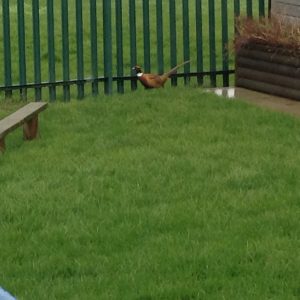 Reception have had a super week deepening their learning about polar bears and penguins. We have shared the story 'Lost and Found by Oliver Jeffers. The children have made Found posters. They described the appearance and characteristics of the penguin from the story as well as practicing their art skills by drawing a picture of the penguin too.
We have also been looking at the differences between the Arctic and the UK. The children used their cutting skills to cut and sort different images depending on their location.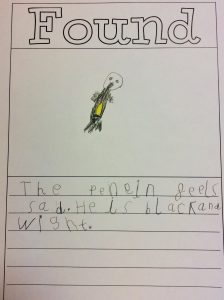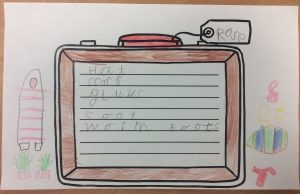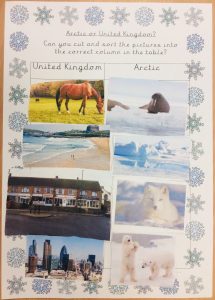 Reception have had a great week and have enjoyed our story Geronimo by David Walliams. In the story, Geronimo dreams of being able to fly. We thought about the hopes and dreams we have like Geronimo. Some examples were dreaming of being a police officer and singing and dancing on Britain's Got Talent!
We have loved celebrating Chinese New Year as a class. We have compared similarities and differences between the celebrations we have experienced. The children have enjoyed learning to write numbers to 10 in mandarin using paint and other mark making materials.
We have also had fun learning about the life cycle of a penguin. The children learnt some new vocabulary such as fledgling. We have also had a great time in the snow making marks and colouring mixing!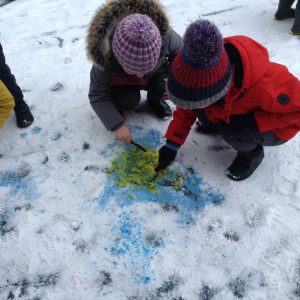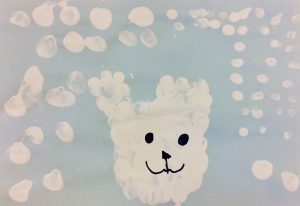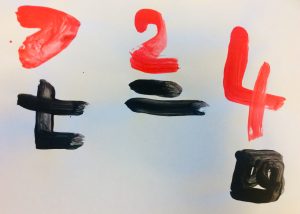 Summer 2021 
This half term we are starting a new topic exploring our new big question 'Can we sail the seven seas?' We have identified the seven seas on a map of the world, particularly focusing on the sea closest to our location. To discover what life is like under the sea, we are sharing  stories such as 'Tiddler' by Julia Donaldson and non-fiction texts about sea creatures. The children have worked independently to using their phonic knowledge to write a list of creatures they identified in the story such as starfish and shark and wrote sentences to describe the key events from a story.
In RE, we have enjoyed our topic 'Good news' and shared our own personal experiences of giving and receiving good news. We discussed how we are in a time called Pentecost and how Jesus sent the holy sprit to be with his disciples. The children have designed and created their own windmill to show how the holy spirit is like the wind that we cannot see. In maths, the children have used 10 frames to explore the composition of numbers to 10 and 20 and continued to put their subitising skills to practice in practical activities.