Welcome to our Reception class page! Here you can find out about what we are learning, important events and what Early Years at St Bede's is all about.
Meet the Early Years Team
Early Year Foundation Stage Leader: Mrs White
Reception Teacher: Miss Brown
Our Teaching Assistants are: Mrs Whyman and Mrs Grey
Overview
At St Bede's we provide a welcoming environment for children and their families to ensure all children feel included, secure and valued. We value children's interests, providing a balance of direct teaching and child-initiated activities. We support children to make links in their learning, build on what they already know and can do and celebrate achievements!
We provide a solid foundation in the seven area of learning through well planned, rich and stimulating experiences. The seven areas of learning are:
Communication and Language
Physical Development
Personal, Social and Emotional Development
Literacy
Mathematics
Understanding the World
Expressive Arts and Design
Autumn: Me and My Community.
In the Me and My Community project, your child will learn about the school community and building friendships. They will explore the school grounds and find out about all the people in school who are there to help them. They will explore how they are special and unique and how everyone's family is different. They will take part in practical activities to support them to build new friendships and explore what makes a good friend. They will also find out about people in the community who help us, including doctors, nurses, and the emergency services.
Supporting your child at home
Look at family photographs together and discuss who is part of your family and extended family.
Look at baby photographs and talk about how they have grown.
Look at any childhood photographs of parents and grandparents.
Talk about the things you like to do together and places you like to go.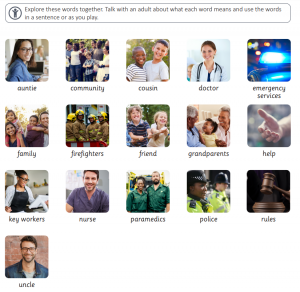 Spring 1: Starry Night 
This project explores the differences in the world at night compared to during the day. It teaches children about the importance of a good night's sleep, and helps them to discover what is happening in the world while they are sleeping, including finding out about nocturnal animals.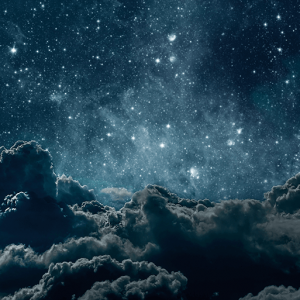 Supporting your child at home
Go on a short walk somewhere familiar during the day and then go on the same walk after Take a torch on your night walk so you can shine it at different features.
Talk about bedtime routines and the importance of a good night's Draw bedtime pictures, make a list of bedtime activities or create a routine chart.
Look inside your mouth using a Talk about what you can see. What can you see inside your mouth? How can you look after your teeth?
Lullabies are soothing, quiet songs that help us get to Find some lullabies to listen to together and choose your favourite.
Make a room dark. Shine a torch onto a wall and make shadows by putting objects in front of the You could play a guess the object game or trace shadows onto paper.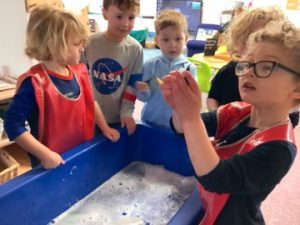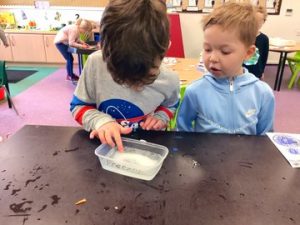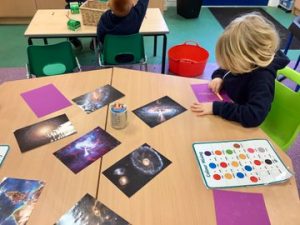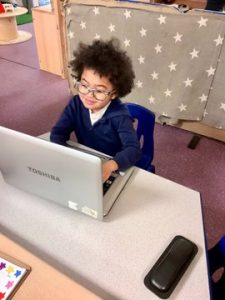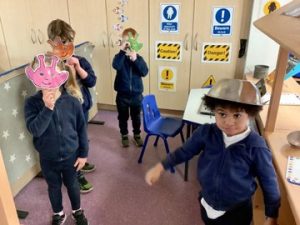 Spring 2: Ready, Steady, Grow
In the Ready Steady Grow project your child will take part in practical activities to explore where food comes from. They will learn what seeds and plants need to grow and grow a variety of plants. They will explore what constitutes a healthy lifestyle, including eating fruit and vegetables, exercise and teeth brushing. They will find out about life on a farm and about baby animals.
Supporting your child at home
Visit your local library and find books about farms to share.
Make a shopping list together and go to the shops to buy the food.
Grow some quick growing plants or make a cress head.
Talk about healthy foods.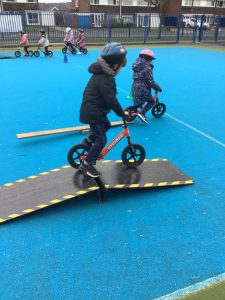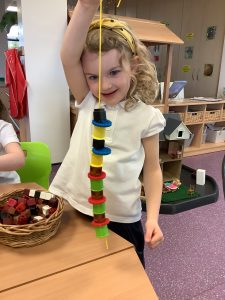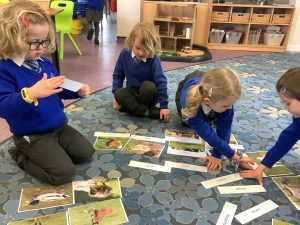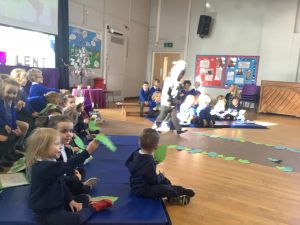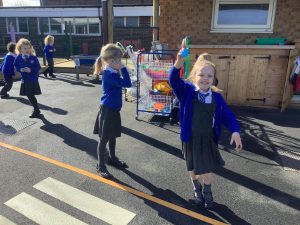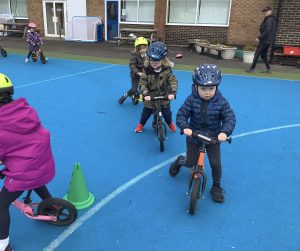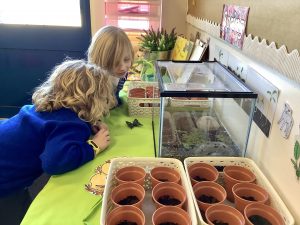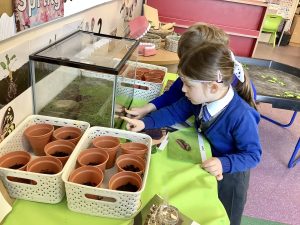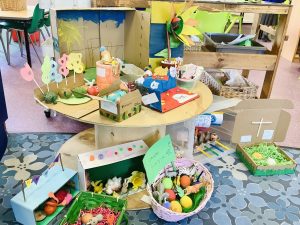 In the Long Ago project your child will learn about their history and how they have changed from when they were babies. They will learn about their family history and heritage and find out what life was like when their grandparents were children. They will learn about what it was like to go to school in the past and how everyday objects, such as clothes, toys and vehicles have changed.
Supporting your child at home
Look at photographs of the children as babies and discuss how they have grown and changed.
Look at family photographs so the children can see family members when they were children.
Talk about what your life was like when you were a child.
RE Topics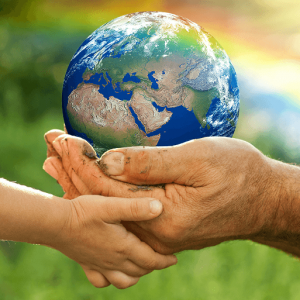 Our R.E. topics term are 'Good News', 'Friends' and 'Our World'. Through these topics we will be exploring how everyone has good news and will focus on the good news of Jesus rising from the dead at Easter time and ascending in to Heaven.
We will discuss Jesus' good friends, the disciples, and will talk about how Jesus taught us that we should love one another and we will reflect on the message of Pope Francis about taking care of our common home.
Medium Term Planning 
Maths Planning 
Autumn 
Spring 
Summer 
Information
PE
PE lessons will be outside as much as possible. Reception will have PE every Tuesday and Thursday. Please send your child to school on these day in full PE kit.
PE Kit –  navy blue jogging bottoms/shorts (weather dependent), plain white t shirt, navy blue zipped hooded top and trainers. 
Uniform- Please ensure that your child's uniform is clearly labelled – including ties, shoes and PE jackets!
Water Bottles
Please send your child with a water bottle to use in class, clearly marked with their name (water only please). The water bottles will be sent home every day so that they can be cleaned and refilled ready for the following day.