St Bede's Curriculum Statement
"The meaning of life is to find your gift.
The purpose of life is to give it away." Pablo Picasso
Click here to see St Bede's exciting 2021-22 Curriculum!
At St Bede's Catholic Primary School we offer our pupils a broad, rich and diverse approach to learning so that they can fully experience the joys of childhood, develop a lifelong love of learning and discover all that is extraordinary about themselves, the planet and the people that inhabit it.
Inspired by our patron saint, St Bede the Scholar, our knowledge rich curriculum has been designed to be creative, well-connected and progressive to enable all pupils to grow intellectually, spiritually and emotionally with a strong sense of who they are, where they come from and how they can positively contribute to the world around them, both in the present and in the future.
As a Catholic school, our Gospel Values are at the heart of all our endeavours and our curriculum reflects our belief that we are all part of God's plan for creation. Through our curriculum, and indeed all aspects of school life, we want to help our pupils to answer God's call to be stewards of His earth and work towards goals for the common good.
The principles and purpose of our curriculum are driven by the following:
Love for Learning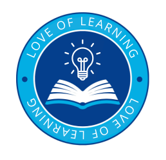 To develop:
A thirst for knowledge: to know more and remember more
A love of literature and language
Inquisitiveness and curiosity
Resilience and resourcefulness
Determination and commitment
Sense of Self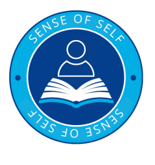 To discover:
What makes us extraordinary and unique
How to be happy and content with who we are
our personal passions and interests
The gifts and talents we have to share
How to care for our own well-being and health
Awe and Wonder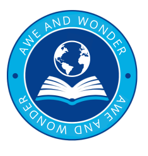 To demonstrate:
Curiosity and fascination in all of God's creations
Diversity and difference is embraced and celebrated
Responsibility as global citizens
Generosity for the planet and its people
That inspiration can lead to aspiration for ourselves and others
Aspiration and Achievement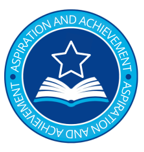 To believe:
Anything is possible
We are capable of change
We can do hard things
We are stronger united
We can achieve our goals
Entitlement and Enrichment:
In order to fulfil our principles and purpose, we will broaden our curriculum with visits and visitors, extracurricular activities and other enrichment experiences so that by the time our pupils leave St Bede's they will have had the opportunity to:
Be involved in daily acts of worship
Experience and lead liturgy
Make a positive contribution to the school, local and wider community
Write a song
Participate in memorable real life experiences
Be innovative and lead learning
Actively engage in learning outside the classroom
Learn a musical instrument
Sing in a concert
Perform to a variety of audiences
Learn a new language
Visit a Museum
Travelling by public transport
Go to an art gallery
Sleep at least one night away from school with your class
Compete in inter and intra sporting competitions
Hold a position of responsibility within school
Have your voice listened to and influence decision making
Celebrate your culture and family traditions with others
Take part in a celebration for another faith/culture from your own
Cook and eat food that they have gown in school
Join a School Club
Have a real-life theatre experience
Enter a school-based competition
Have a piece of your artwork displayed for all to see
Be an ambassador for your school
Work alongside an expert
Participate in curriculum enhancement weeks
Raise money for charity
Develop their own enterprise project
Learn to swim
Enjoy a picnic with friends
Visit a city
Meet a scientist
Be inspired by an author
Learn life saving skills
Implementation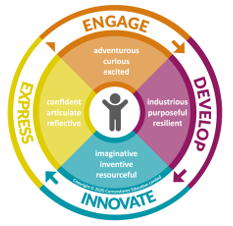 Our Curriculum has been designed to deliver our principles, aims and entitlement whilst also covering all statutory requirements of the National Curriculum. Our long- term curriculum has been carefully mapped to ensure key skills and knowledge in all subjects are taught in a clear sequence and provide progression across the school.
Our curriculum is fully inclusive so that all pupils can achieve their full potential. We recognise that pupils can learn in different ways and at different rates, and therefore teachers plan and deliver teaching with their learners in mind and use summative assessments to inform next steps.
The curriculum is delivered within creative and exciting projects that provide an engaging context for learning. The teaching narrative within each project sets out how learning will be delivered, ensuring that it is sequenced, cohesive and based on sound pedagogical practice.
Each learning project has four distinct stages which give a clear direction for both teaching and learning:
Engage – to stimulate curiosity, ask questions and draw on prior learning, each project will begin with a memorable experience and our pupils are introduced to the required baseline knowledge to support future learning
Develop – this is the main body of learning when pupils will delve more deeply into the theme, explore and acquire new skills and knowledge, revisit previously acquired skills and knowledge, make links between subjects, explore, read and write for a variety of purposes across the curriculum.
Innovate – We provide a context in which our pupils have the opportunity to return to previous skills and knowledge and apply them in a different way.
Express – we give our pupils an opportunity to reflect on their learning, test their knowledge and celebrate their achievements.
Pedagogy
Pedagogy, pronounced peh-doh-go-jee, originates from the Greek word paidagogos, comprising two root words: paidos (child) and agogos (leader). Today we use the word pedagogy to mean the art or science of teaching children.
We teach children from 3 years of age to 11 years, and so what we teach will be different across the school, however the principles of how we teach, the methods and approaches in delivery, allow for consistency and that in turn helps our pupils progress seamlessly across year groups, allowing a greater focus on the teaching of key concepts.
At St Bede's, we are ambitious for all our pupils and want to help them move beyond basic memorisation and comprehension, to more complex learning processes like analysis, evaluation and creation.
There are many theories and approaches to education but our principles of pedagogy are built on Barak Roseshine's educational research which is based on evidence from cognitive science, research into the practices of 'master teachers' and into various cognitive supports such as scaffolding and reading aloud.
Teaching at St Bede's
Based on the actions which 'master' teachers regularly employed within their lessons to enable learning to occur, teachers will regularly:
Begin a lesson with a short review of previous learning.
Present new material in small steps with student practice after each step.
Limit the amount of material students receive at one time.
Give clear and detailed instructions and explanations.
Ask a large number of questions and check for understanding.
Provide a high level of active practise for all students.
Guide students as they begin to practise.
Think aloud and model steps.
Provide models of worked-out problems.
Ask students to explain what they had learned
Provide systematic feedback and corrections.
Use more time to provide explanations.
Provide many examples.
Re-teach material when necessary.
Prepare students for independent practice.
Monitor students when they begin independent practice.
Our ten key principles, which underpin our pedagogical approach:
Daily review.
Research finding: The first recommendation from the research is that a daily review is an important component of instruction. A review can help teachers strengthen the connections from the material to what students have learned.
In the classroom: The most effective teachers in the research of classroom instruction understand the importance of practice, and they often begin their lessons with a five-to eight-minute review of the last lesson.
Present new material using small steps.
Research findings: Our working memory where we process information is small. Presenting too much material at once may confuse students because their working memory is swamped. Therefore, the more effective teachers do not overwhelm their students by presenting too much new material at once
In the classroom: Successful teachers teach by giving a series of short presentations using many examples and guided practice.
Ask questions.
Research findings: Students need to practise new material. How a teacher's questions and how students discuss is a major way of providing this necessary practice. The most successful teachers spend more than half of the class time explaining, demonstrating, and asking questions.
In the classroom: Effective teachers increase the number of factual questions and process questions they ask during this guided practice.
Provide models.
Research findings: Students need cognitive support to help them learn to solve problems. A teacher modelling and thinking aloud while demonstrating how to solve a problem are examples of effective cognitive support.
In the classroom: This can be conveyed by providing prompts, modelling the use of the prompts, and then guiding students as they develop independence. In the most effective teaching, students are given words such as "who," "where," "why," and "how" to help them begin a question
Give children time to practice.
Research findings: It is not enough simply to present students with new material, because the material will be forgotten unless there is sufficient rehearsal. Students must spend additional time rephrasing, elaborating, and summarising new material in order to store the information in their long-term memory.
In the classroom: The most successful teachers present only small amounts of material at a time. After this short presentation, these teachers then guide student practise – and spend more time doing so. The result? Students are better prepared and achieve more.
Check for understanding.
Research findings: The more effective teachers frequently check to see if all the students are learning the new material. These checks provide some of the processing needed to move new learning into long-term memory to let teachers know if students are developing misconceptions.
In the classroom: Effective teachers stop to check for student understanding, by asking questions and asking students to summarise. In less effective teaching, teachers ask students: "Are there any questions?" If there are no questions, the assumption is made that students understand. We ask questions!
Obtain a high success rate.
The research suggests that the optimal success rate for fostering student achievement appears to be about 80 per cent; judged by the quality of students' oral responses during guided practice and their individual work.
Research findings: The most effective teachers obtain this success by teaching in small steps. Practice, we are told, makes perfect. This is not to be confused with rote learning. In the classroom: A crucial element of good teaching is that teachers provide systematic feedback and corrections of misconceptions. This is imperative for students to make progress. Feedback takes many forms: verbal, group, individual, live marking, marking of work in books etc. We want feedback and marking to be effective so we ensure our children act upon it.
Provide scaffolds for difficult tasks.
Research findings: A scaffold is temporary support that is used to assist a student. These scaffolds are gradually withdrawn as learners become more competent, and include the teacher 'thinking out loud' as they solve the problem.
In the classroom: A teacher may show the thought processes they go through as they determine the topic of the paragraph and then use the topic to generate a summary sentence. The teacher would also anticipate likely mistakes…
Independent practice.
Research findings: Guided practice is followed by independent practice – by students working alone and practising the new material.
In the classroom: Successful teachers provide for extensive and successful practice, both in the classroom and after class. Students are more engaged when their teacher circulates around the room and supervised seated work. The optimal time, according to the research, is 30 seconds or less.
Weekly and monthly review.
Research findings: Students need extensive, broad reading and extensive practice in order to develop well-connected networks of ideas (schemas) in their long-term memory… Knowledge stored in long-term memory that is organized into patterns only occupies a tiny amount of space in our limited working memory. So, having larger and better-connected patterns of knowledge frees up space in our working memory.
In the classroom: One way we achieve this goal is to regularly review the previous week's work every week and the previous month's work every fourth week. Research suggests that classes that do this achieve more. Research is clear, learning that is not adequately practised and reviewed is easily forgotten!
These 10 principles are consistently applied in lessons across the school, however, we feel it important to note that they do not provide teachers with a universal checklist or a template for any single lesson.
NPCAT-Recovery-Curriculum-Framework-July-2020
St Bede's school recovery curriculum 2020-21